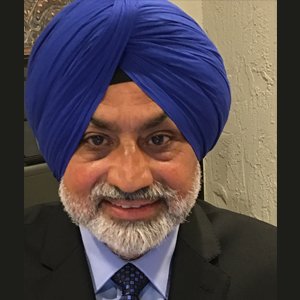 Name: Kulbir Pannu, MD
Specialty: Internal Medicine
After graduating from medical school in India Dr. Pannu moved to Cleveland, Ohio. He did his residency and fellowship in Cleveland clinic and University affiliated hospitals. During residency he was appointed as Chief resident. He worked in both academics and private practice. Dr. Pannu served as Chairman, Department of Medicine, teaching medical students and medical residents. He was also chief of staff and a board member of the hospital. Dr. Pannu has a special interest in treatment of hypertension, diabetes and complex kidney problems. He is board certified by American Board of Internal Medicine and also a member of AMA-American Medical Association. He won multiple awards during his stay at Cleveland. The reason to move to south Florida was to move close to our daughter who lives in Stuart and of course, the nice weather. I will continue to provide outstanding services to my patients in south Florida.
---
Doctor of Medicine (MD)
Government Medical College in India
January 1971 to January 1976
Amrit Saar Punjab
VANGUARD MEDICAL GROUP, LLC
February 2017 – Current Employment
January 1986 – February 2017
Huron Road
Internal Medicine, Nephrology
Internal Medicine, Nephrology
Southwest General Health Ctr
Yesterday was my first time there, and so far the staff was nice and I didn't have any problem with them, the wait was also short, so I'm hoping it continues that way.
Janiva Cadet
Best office, everyone is so nice from the front office staff to the nurses. Dr. Haro and Nurse Practitioner Marissa are both so caring and compassionate.
Christina Black
Today I went there and they did a good job Ms. Gisselle she's the the check in person she's very nice and Ms. Maria Halley & Grecia they all was nice to me.
Demonic Kek