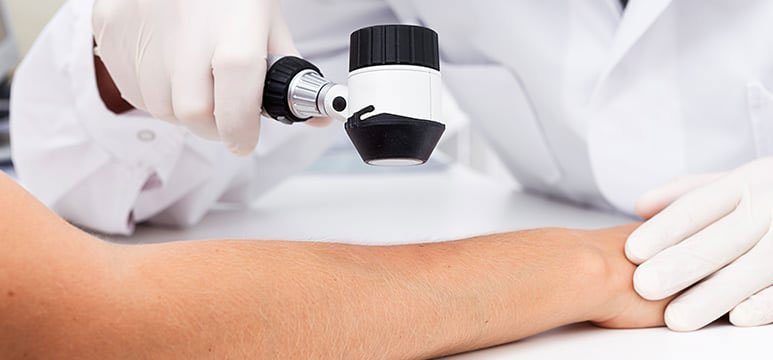 Dermatological Disease Care at Vanguard Medical Group
At Vanguard Medical Group, our expert dermatologists are dedicated to providing top-notch Dermatological Disease Care. We understand the impact skin conditions can have on your quality of life, and our team is here to offer comprehensive and compassionate care to help you achieve healthier and radiant skin.
Our Dermatological Disease Care Services
Our experienced dermatologists specialize in diagnosing various skin conditions, ranging from common dermatological issues to complex diseases. We utilize advanced diagnostic tools and techniques to provide accurate assessments, enabling us to recommend personalized treatment plans for your specific needs.
Acne can be frustrating and affect your self-confidence. Our dermatologists offer tailored treatment approaches to manage and improve acne, incorporating medical treatments, topical therapies, and lifestyle recommendations.
Eczema and Dermatitis Care
Dealing with eczema and dermatitis can be distressing. Our team is well-versed in managing these chronic skin conditions, aiming to reduce inflammation, alleviate symptoms, and prevent flare-ups.
Psoriasis requires specialized care, and our dermatologists are equipped to provide the latest treatments, including topical therapies, phototherapy, and biologic agents, to effectively manage psoriasis symptoms.
If you suffer from rosacea, our dermatological experts will design a treatment plan to control redness, flushing, and other symptoms, helping you achieve a more even skin tone and improved comfort.
Skin Cancer Screening and Management
Early detection is vital in managing skin cancer. Our dermatologists offer comprehensive skin cancer screenings, and if diagnosed, we provide expert guidance on treatment options and follow-up care.
From hair loss to scalp conditions, our dermatologists assess and treat various hair-related issues, aiming to restore hair health and improve scalp conditions.
Why Choose Vanguard Medical Group for Dermatological Disease Care?
Experienced Dermatologists
Our dermatologists have extensive experience in diagnosing and treating a wide range of dermatological conditions. You can trust their expertise and knowledge.
Personalized Treatment Plans
We believe in individualized care, tailoring treatment plans to suit your unique needs, lifestyle, and preferences.
Vanguard Medical Group stays up-to-date with the latest advancements in dermatological care, ensuring you have access to state-of-the-art treatments and diagnostic tools.
We understand the emotional impact of skin conditions. Our team provides compassionate care, ensuring you feel comfortable and supported throughout your journey to healthier skin.
Our dermatologists consider not only your skin health but also your overall well-being. We address underlying factors that may contribute to skin conditions, promoting long-term skin health.
Don't let dermatological diseases hinder your well-being. Visit Vanguard Medical Group for expert Dermatological Disease Care and let our team help you achieve beautiful, healthy skin. Schedule your appointment today.